30 września odbyło się uroczyste otwarcie Centrum Pomocy Dzieciom w Gdańsku prowadzonego przez Fundację Dajemy Dzieciom Siłę. Jest to już piąta placówka ogólnopolskiej sieci Centrów Pomocy Dzieciom świadczących kompleksową, interdyscyplinarną pomoc dzieciom krzywdzonym i ich opiekunom. To już drugie, obok warszawskiego, Centrum Pomocy Dzieciom, które wspieramy.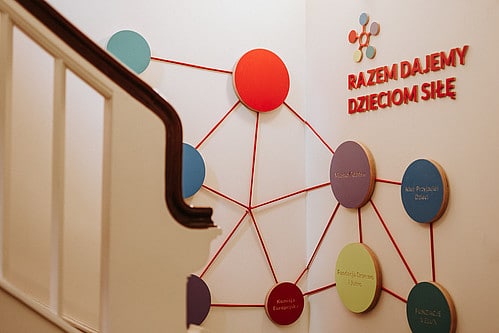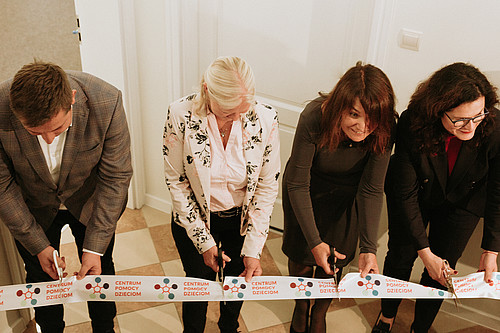 Na zdjęciach: uroczyste przecięcie wstęgi – z lewej strony Rafał Mikołajczyk, Zarząd FDJ oraz kolorowa molekuła – znak rozpoznawczy CPD.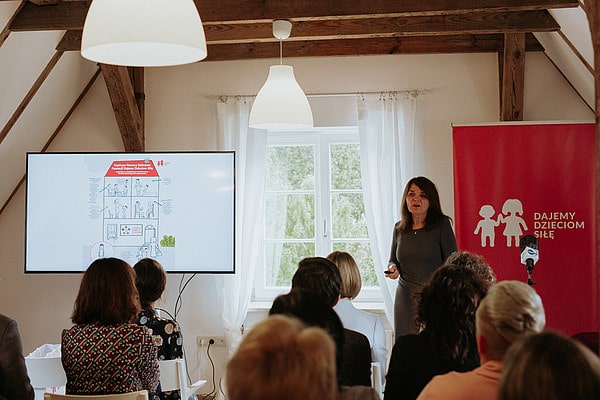 Na zdjęciu Monika Sajkowska, prezes Fundacji Dajemy Dzieciom Siłę, opowiadająca o idei Centrum.
Zdjęcia zostały wykonane przez Patatof Pictures.